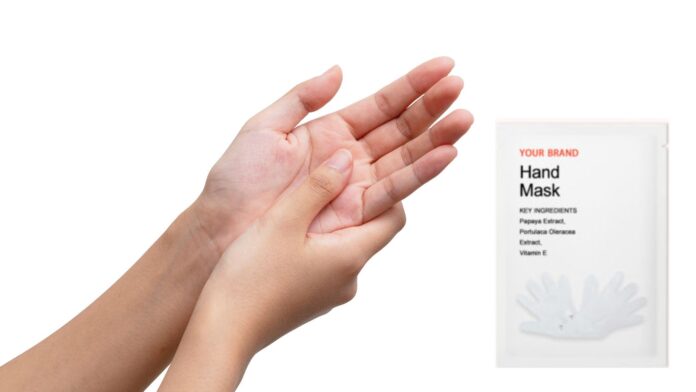 Hands are often one of the most overlooked parts of our body regarding skin care, but they are also among the most exposed. So, your hands take a lot of wear and tear from the elements and require extra attention to maintain their health and radiance. They're easy to use, relatively inexpensive, and can boost hydration for dry, chapped hands.
Hand masks are a great way to give your hands extra love and nourishment; there is something for everyone, regardless of skin type or concern. Read on to learn everything there is to know about giving your hands the spa treatment with an oem hand mask!
What Is a Hand Mask?
A hand mask is a cream or gloves in which the hand mask is layered. These masks contain beneficial ingredients like vitamins, minerals, and botanical extracts. That restores and maintain the softness of your hands.
How To Use A Hand Mask?
Using a hand mask is simple—you have to put the cream or glove onto your clean hands and leave it on for 15-20 minutes as directed. After that time has passed, remove the mask and rub any remaining serum into your skin. You'll likely notice an immediate difference in hydration; over time, regular use should also help reduce signs of aging, like wrinkles and dark spots.
Variety Of Hand Masks You Can Choose From
Shea Butter Deep Nourishing Hand Mask
This mask is perfect for those with dry, cracked hands. Shea butter helps to nourish your skin while providing intense hydration.
Papaya Deep Nourishing Hand Mask
Papaya has long been known for its ability to restore dull skin as well as improve skin tone and texture. This deep nourishing hand mask contains papaya extract which helps to remove impurities from your skin and replenish it with essential nutrients. Papaya extract also helps to reduce inflammation which can help soothe dry or irritated skin.
Lavender Deep Nourishing Hand Mask
Lavender oil has long been used for its calming properties. It is rich in antioxidants which can help repair damaged skin cells and provide intense hydration to keep your hands looking their best. This deep nourishing hand mask also contains aloe vera extract which helps soothe irritation while providing essential moisture to keep your hands soft and supple all day long.
Honey & Almond Deep Nourishing Hand Mask
Honey & almond are two of nature's most powerful ingredients that work together in this deep nourishing hand mask to provide intense hydration while restoring the natural glow to dull, tired-looking hands. Honey helps lock in moisture while almond oil provides essential vitamins and minerals that help improve overall skin health.
What Are the Benefits Of Hand Masks?
Hand masks are a great way to get the moisture and nourishment your hands need regularly or weekly.
They help keep your hands soft and free of wrinkles and protect them from environmental damage – like cold temperatures, sun exposure, and dirt.
Using a hand mask regularly can reduce inflammation, irritation, and discoloration of the skin on your hands.
The nutrients and hydration in hand mask formulations help strengthen nail beds and cuticles – making sure your hands always look healthy and beautiful.
Utilizing a hand mask can make it easier to exfoliate dead skin cells without harsh scrubbing that can cause dryness.
Conclusion
All in all, hand masks are an excellent way to restore hydration to dry hands while providing additional benefits such as improved skin elasticity and protection from environmental damage. Whether you choose a smear-type or reusable gloves (or both!), incorporating this type of treatment into your skincare routine can help you achieve softer, smoother hands that look as good as they feel!