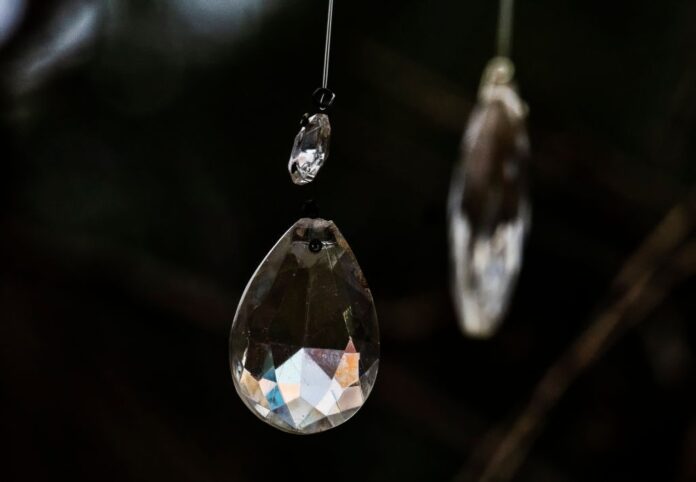 Owning crystal necklaces is a dream come through for any necklace lover. Crystal necklaces stand out amongst other necklace types as one of the most beautiful. There are many types of crystals used to make these necklaces; as such, you have many options. What makes crystal necklaces more tempting when you go necklace shopping are their other uses. Asides from being a beautiful neckpiece that will attract onlookers at any event possible, crystal necklaces can also be of great help to heal your mind and body. Crystals had existed for many years before necklaces became very common. And in these ancient cities,  these crystals were majorly used for healing purposes.
However, crystals are now trendy and common amongst necklace merchants. Because of the multiple uses and functions, crystal necklaces may come at a seemingly high cost. Therefore, for anyone to buy a crystal necklace, they want it shown to the world. Wearing a crystal necklace means you have eyes for beauty and quality, as well as you know the right things for spirituality. However, there are some outfits that we wear that may hinder us from showing your necklace. One of those outfits is the Hoodie. Because hoodies are usually stylish outfits in and out of the cold season, they kind of hide the necklace you wear. However, if you know how to style the Hoodie properly, styling it would not be a big deal. This article will guide you on how to style your necklace so that it remains evident on a hoodie. Follow these steps;
Buy a quality necklace
If you need to show your necklace out of your Hoodie, then that necklace must be a real one. It is uncommon for necklaces to pop out of hoodies. Therefore, when you wear an obvious necklace over a hoodie, it will get quite a lot of attention. Hence, you may have people coming to ask and test your necklace.
Understand the Hoodie type
Hoodies come in different types and designs because they are common outfits. Traditionally, hoodies were mainly designed as cardigans for the cold weather and rain. But today, there are hoodies that have a short sleeve or are even armless. These Hoodie types are not there for the rain but for fashion. Also, even amongst the traditional hoodies for cold, some had zippers while others didn't have a zip. The Hoodie type will determine how you want to style the necklace over the Hoodie.
Put your necklace over your Hoodie for the ones without zippers
If your Hoodie does not come with a zip, then you have no option to wear your necklace over your Hoodie. In most cases, this will require a third party to help you wear it. That way, when you wear the Hoodie, it is visible.  When the Hoodie has a zipper, it means you can leave the zipper open and wear your necklace visibly inside the Hoodie.
Conclusion
While styling your necklace over your hoodie, remember to tuck your necklace in if it has some unnecessary symbol. Also, a great way to make the necklace more visible and charming is to wear more than one chain.