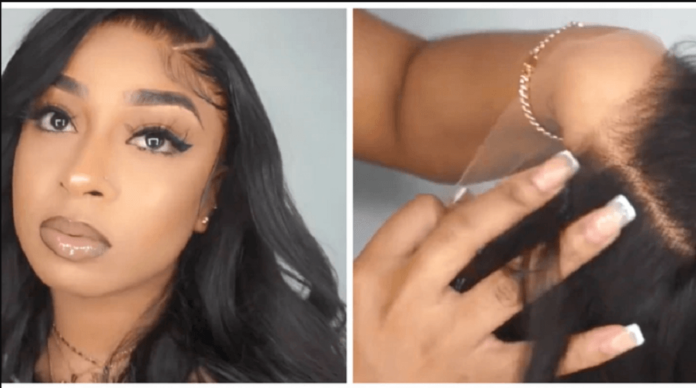 Not all ladies have prosperous natural hair, and the ones that possess one feel there is the need to protect it from adverse environmental effects like sunlight and dust. The hair industry accommodates both types of ladies by providing various wigs to choose from depending on diversified needs and preferences.
However, for a wig to deliver the intended purpose, either natural hair protection or fashion, it has to appear realistic and inborn. Achieve both by using the blonde lace front wig and get the additional advantage of trying out different styles.
Some of the most realistic blonde lace front wigs include;
30-Inch  Blonde Body Lace Front Wigs – 613 Lace Frontal Wig 13×4
Curly Human Hair Wig  Lace Front Wigs 13×4
40-Inch 613 Blonde Long Human Hair Lace Front Wigs  and HD Transparent Straight Frontal Wigs
613 Blonde Human Hair  Lace Front Wigs and 30 Inch T Part Lace Wigs
Wearing Your Blonde Lace Front Wigs
Everyone wants to look glamorous every time they leave the house, and there is no better way of achieving this than wearing your lace front wig perfectly. Below are tips you should adhere to;
1. Check Your Wig
Before wearing your new wig, examine it for any anomalies. Check the texture, smell, and fabric material and if you notice anything weird, ensure you first wash it before wearing it.
2. Secure Your Natural Hair
Typical lace front wigs get applied using an adhesive. Ensure you flatten your natural hair and secure it under a cap before applying any adhesive on the edges and forehead. You, in turn, maintain the integrity of your natural hair.
3. Remember to Care for Your Natural Hair
If you wear your blonde lace front wig regularly, do not forget to treat your natural hair. Maintain it at least once per week through deep conditioning, moisturizing, or scalp exfoliating. It ensures the hair remains moisturized, hydrated, and clean even under the protection of your wig.
4. Use the Right Glue
You don't need glue for all blonde lace front wigs, but if it is necessary, you need to apply it cautiously. There are wig-specific adhesives designed for lace front wigs, and they are not always safe. To enhance safety, patch-test the glue before application and always ensure you use a skin protector.
5. Practice Gentle Removal
You are back to the house after a busy day, and it is time to remove your much-coveted wig. Snatching the wig off might be the easy option but remember you still need it in the future. You should remove it carefully, just like when wearing it. Use an adhesive remover before trying to remove the wig. If you feel some resistance, apply more remover until it comes off easily.
Blonde lace front wigs are an excellent option to try a different natural look without compromising your natural hair. For the most realistic blonde lace front wigs, look no further than Lolly Hair, where you get to enjoy affordable prices and a dedicated customer-friendly team.