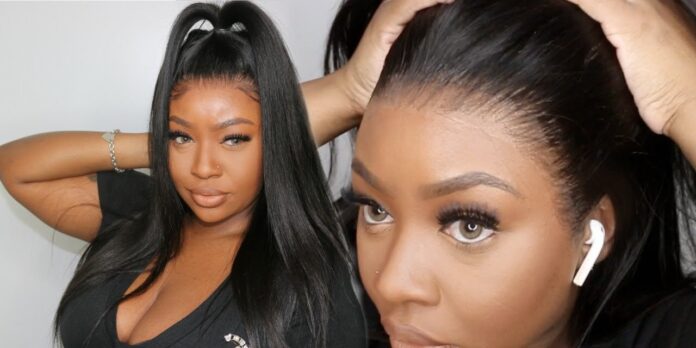 HD Lace Wigs, also known as High Definition Lace Wigs, are popular among ladies. You'll barely notice when someone is wearing the wig. As a result, you'll have an unrecognizable hairline from your natural hairline. The wig is ideal for ladies with thinning hair because it creates a thicker hairline.
These wigs are made with thin, barely noticeable, and muted material than regular lace. Also, the hd lace wigs are designed to blend seamlessly with your skin, resulting in a seamless transition. You can color your wigs, style them, or bleach them as your requirement. It all comes down to personal preference. The significant advantage of wearing this wig is it'll look beautiful on you no matter your skin complexion.
Now, we'll discuss the advantages of wearing an HD lace wig.
You can Bleach it
You can easily bleach your HD lace wig to your desirable color that emphasizes your skin tone. In addition, you can also cut it into different sections to fit your style. Finally, if you want to check your skin complexion, bleach the transparent foundation of the lace.
Glueless Use
Of course, it is a fantastic characteristic that differentiates the HD lace wig from the other. Most people are sensitive to the chemicals found in lace wig adhesives and glue. These harmful glues and adhesives are not used with an HD lace wig. Furthermore, HD lace wigs come with adjustable straps in the back.
They also include a band at the front that runs around the perimeter of the hairline, making them simple to put on and take off. If you're sensitive to glues and adhesives, you should think about wearing the HD lace wig.
Breathability
Easy access and flow of air in your head are among the best things about these wigs. Wearing wigs with these features will make you feel at ease despite the weather. On the other hand, you might not get the facility of proper breathability in most wigs, resulting in excessive sweat in a poorly ventilated space. If you're frustrated using bulky wigs, HD lace wigs can be a better alternative for you. In addition, wearing HD lace wig is saying goodbye to stress and discomfort.
Can be Used Over a Long Time
Wigs made from artificial hair are of poor quality and are not durable in most cases. So, you won't be wearing them for extended periods. Likewise, you won't face problems with natural hair lace wigs because they're produced with real hair and offers their features. As a result, you can wear this wig without hesitation for a long period and fear of it shifting or falling out.
You'll be able to wear the wig with confidence and go about your life. Furthermore, the wigs are designed with durable elastic straps that keep the wig in place until you wish to take it off.
Conclusion
Hence, we've mentioned the benefits of wearing HD lace wig. We hope this article has helped you while you're browsing for wigs.