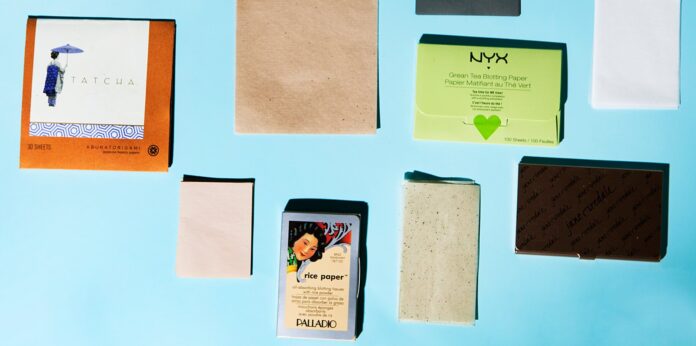 Having oily skin is not an outright crime. Walking around with an elephant of quilt weighing down on your confidence is simply unwarranted, and you know why. Your skin's way of regulating itself is way out of your control because genetics and hormones play a critical role most of the time. Instead, focus on your role to mitigate the downrightly ugly consequences such as acne and extreme breakouts.
If you have trouble managing your shiny skin, dusting it with powder may not be an excellent option for you. The powder is somewhat harsh and might escalate your condition to dry skin. You require oil absorbing sheets that feature natural products. Most synthetic blotters have been in the market for quite some time, but natural ones are novel.
Take the pleasing-care blotting papers, for instance. They are eco-friendly and keen to restore your skin's moisture while helping it fight pathogens. As such, it could be the right skincare product your skin desires. But you can't take my word for it. The following sentiments are instrumental in helping uncover the magic behind natural absorbent sheets.
If you allow, let's take a look;
Natural blotting papers infused with bamboo works to strike a perfect balance between dry and greasy states
A little bit of oil and a splash of dryness is all you need to keep breakouts at bay. No other brand understands that basic principle better than natural blotters. Even if intrinsic factors are king, you can still trick them and achieve your goal with the right products and in moderation.
To protect your skin from dehydration, steer clear from regular washing and incorporate natural blotters into your cleansing regime. You can dab your skin frequently without drawing excess oil and limit washing to only twice a day. Remember, frequent washing and especially using alcohol-based products dry your skin, leading to irritation and premature wrinkles.
Natural blotting papers come with natural silk and bamboo charcoal to make blotting easy and fun
If you are a big fan of makeup, natural blotters will provide you with a world of benefits. You can apply makeup on your oil-prone skin and dab out the excess oil by pressing the blotting sheets gently. It gives you matte skin quickly. And if your scalp is the kind that gets greasy, it can take advantage of the natural blotters. You can foregoer your dry shampoo for a package of blotting pads and save yourself the trouble of having to stash numerous items before leaving your home.
Natural blotting papers feature a wide range of natural products, providing many alternatives to try
You will bump into blotters that feature rice, hemp pulp, bamboo, abaca tree fiber as the most common products. Being natural, they pack so many benefits you would love to experience. Apart from absorbing excess oil and bacteria, they come with the following advantages;
They are free from powder and fragrances that would irritate your skin. They use highly absorbent technology to suck extra oil and impurities, rendering your skin spotless.
Virtually all of them work by drawing out excess oil and leaving your makeup in a pristine state.
Being a natural fiber, they are compatible with all skin types, and contrary to synthetics that take away the shine at a profit, they take away oil and germs and pass essential nutrients to the skin.
They are biodegradable, meaning they are safe both on your skin and the environment.
To wrap up
No synthetic blotters beat the benefits you can derive from natural blotting sheets. Aside from being soft and easy to use, they only focus on picking that which your skin doesn't require and allow your skin to function at its optimal level. When you use them correctly, you'll kiss goodbye to frequent breakouts and dry, dull skin.